Who are we?

Reliability
ARTALISTIC is a website that specializes in selling modern and contemporary artwork online. Our main goal is to assist you by providing you with personalized advice that will enable you to acquire the perfect piece of art. We will also help you navigate the purchasing process, going beyond a virtual experience in order to create a real lasting relationship with you.
Experience
The art market is often considered to be a hidden exclusive world. Artalistic is proud to offer price transparency as well as an open, trustworthy community where buyers have access to several features that allow them to post their opinions and comments directly on the website and our social networks. We also encourage buyers to leave reviews about sellers, their pieces and the website.
Transparency
Artalistic met un point d'honneur sur la transparence des prix et l'expérience vécue par les acheteurs, ils seront amenés à noter les vendeurs et le site, ainsi ils laisseront leurs avis et commentaires directement sur le site et les réseaux sociaux.
Community
We are aware of the concerns online art buyers might have, which is why we select quality artwork and are extremely careful to provide accurate digital images of each piece. We also want to bring an educational dimension to the website by providing instructive content in order to make your visit to our website much more than just a pleasant online shopping experience.
A QUOTE FROM THE FOUNDER: "The online art market creates an incredible opportunity to break down many barriers and bring art into our visitors' lives without stepping foot in a gallery or auction house. I want Artalistic to provide easy access to art and make purchasing pieces simple by giving our clients the proper support and advise. Artalistic is also committed to promoting young emerging artists by giving them an easy to use digital means to leave their mark on the global art market".
Artalistic Team
Artalistic's team is comprised of young, dynamic, international individuals with complementary skills that will help them meet your needs and make sure that you are satisfied.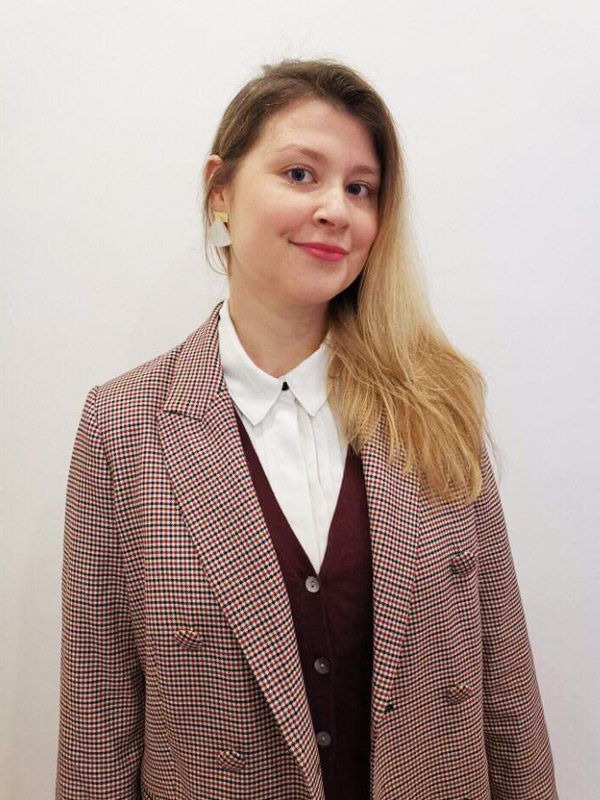 Sophie Michaux
Collaborator
Sophie Michaux has a professional degree in "Art Market Studies and Antiques" as well as a Master's degree in art history with a specialization in "Museums." She began her career in the famous Parisian district Drouot specializing in auctions alongside auctioneers, art experts and dealers. Today, Sophie works in a gallery specializing in modern and contemporary art and is also an archivist in a museum. Cynthia and Sophie met in a Paris based art consulting firm specializing in contemporary art. Their friendship evolved around their shared passion for the art market. Sophie embarked on Cynthia's adventure with Artalistic by becoming the company's head representative of the Parisian branch, working to make contacts with professionals, artists and individuals.
.
Cynthia Soddu
Founder of Artalistic
Cynthia Soddu is the founder of Artalistic. Soddu graduated from the École du Louvre with a Master's degree in Art Market Studies and International Negotiation. She has professional experience in auction houses and with modern and contemporary art galleries. She decided to embark in the entrepreneurial world by creating her own art consulting and brokerage company. By creating Artalistic, Cynthia is boldly taking on the online art market by giving individuals, professionals and artists the opportunity to sell and purchase art. Artalistic is accessible to everyone and provides a carefully curated selection of online advertisements in order to bring its clientele a wide variety of top-quality pieces.
Svetlana Jarova
Collaborator
Svetlana Jarova has a Master's degree in "Research in Slavic Literature and Linguistic Studies." Jarova is 25 years old and has a multi-cultural background - Russian, French and Hispanic. Her professional work in auction houses and art galleries allowed Svetlana to develop an original concept, "Personal Research and Development through Paintings." This technique allows her to bring art lovers, artists and professionals together through her never-ending search for new pieces.